Hairdressing Salon Scissors
30 years in the business and still as sharp as ever
"To sculpt a head of hair with scissors is an art form. It's in pursuit of art." (Vidal Sassoon)
Hairdressing Salon Scissors is the expert and trusted supplier of hairdressing scissors in the UK for over 30 years.
We source and supply all of the top brands of hairdressing scissors available in the UK, including KAI Kasho, Passion, IT&LY, Joewell as well as our brand of quality scissors, BI Design.   A collaboration with the Passion scissor brand for twenty years to deliver multiple scissors with the stylist at the heart of its conception. We have available an extensive selection of hairdressing scissors and prices that range to suit your budget. 
Browse the website to view our selection of hairdressing scissors, all of which are available to buy through our secure server and also to spread the cost interest-free with our payment partner PAYPAL. If there is a particular pair of scissors that you can't find, or you have any questions, please don't hesitate to call Wayne at Hairdressing Salon Scissors on 01425 610398.
Have a look at our special offers. We will be updating them every month. 
Also by Signing up to our mailing list you will get insider deals and discounts whilst also being entered into our monthly flash draw.
With over 30 years in the business, we know the demands of our stylists and work with them to provide the highest quality cutting tools to sharpen their art.  With our trusted brand partners such as Passion, Joewell, Kasho and our brand Bi Design which have been crafted with Passion scissors, all our products are guaranteed high-quality Japanese steel. We speak quality first as English is our second language.
Select free shipping with all orders over £10.00
#1 Customer Service Guaranteed
Our Trusted Payment Partner 
Free UK Delivery On All Orders Over £25.00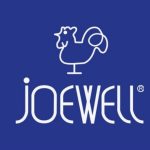 JOEWELL was founded in 1975 as the leading scissor producer for beauty salons both in Japan and internationally. 
Joewell is renowned for its dedication to providing stylists all over the world with cutting tools that meet the different demands of all of our customers. Their expert craftsmen employ significant knowledge, as well as cutting-edge technology, to create award-winning designs and hand-finished scissors.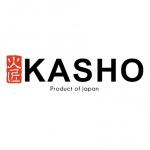 KASHO Handmade Scissors are the ultimate achievement of the "shisho," a highly skilled craftsman who proudly engraves the KASHO mark on every pair of his scissors.
Every pair of KASHO scissors is a work of art in terms of shape, finish, and function. Today, each pair of KASHO scissors is the result of careful design and engineering with advanced materials and heat-treatment technology – and the blending of an integrated manufacturing process with skilled craftsmanship that meets the unyielding standards passed down through generations of Japanese Samurai sword makers.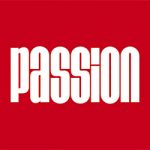 Passion Scissors is one of the most renowned and well-known hair cutting scissors brands in the world.
They are well-known for their high-quality Japanese steel, which is utilised by barbers, and hairstylists globally. They've been making and selling hair scissors for over 30 years, with each pair crafted in Japan with high-quality precision. If you're looking for a good set of hair cutting scissors, Passion might be your go-to brand.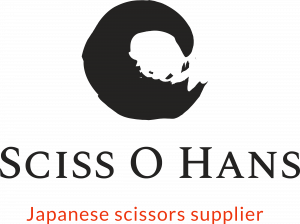 With over twenty years of collaboration with Passion, we have designed the perfect cutting tool for you to create your masterpieces. 
Every great stylist requires the highest quality equipment, so we have partnered up with Dowa Passion to create our own range of scissors with over 3000 UK sales and counting. Our scissors are the result of years of experience and ongoing product improvement to give you the highest quality at an affordable price.
It&ly hair and beauty: The highest quality cutting tools and implements. 
Miraki and It&ly scissors are well known and loved throughout the professional hair industry. Instantly recognised with their unique eye-catching designs-they really stand out from the crowd. With multiple ranges available to suit every hairdresser, barber and stylist. Stunningly crafted and precision-engineered scissors are a must-have in your day to day salon arsenal. 
"Well what can i say…. Wayne at Sciss 'O' Hans has been fantastic for myself and for my business. We have built a great relationship over the past 26 years. it's like we are family"
"I've bought Scissors from Wayne for the last 30 Years and recommend you do the same."
"I've known Wayne for over 30 years having bought my 1st scissor from him. His knowledge and integrity is second to none and he will always have my custom forever".